Invented fascism and in classic Italian style, were a bit lazy about it. They are, however, world leaders in Organised Crime. This is because being a mafioso combines doing a half-hearted job (lazing around in pizzerias, smoking) with extortion and killing people.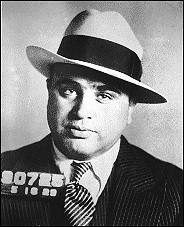 That said, Italian cuisine is one of the best in the world. Their carb-rich pizzas and colossal variety of pastas is the stuff of dreams. Unfortunately, Italians are also cunts.
I have a couple of reasons for this belief. A few years ago, when I was on holiday with my parents, I took my Mother around Venice. Because Mum has MS, I had to push her wheelchair during midsummer, along cobbled streets and over steep bridges. I had stopped at a charming little piazza to get my breath back and douse myself with water. Coming towards us but looking in the opposite direction at some stunning yet indifferent women was a young guy on his mobile phone. I noticed his trajectory so I grabbed the handles of Mum's chair and pulled her back but it was too late. The guy tripped over Mum's legs but not enough for him to lose his balance - his embarrasment was salvagable. So he continued to walk away, still chatting on the phone, but minus a "Scusi". In fact, minus a sheepish grin, or even a casual nod. He'd crashed into a disabled woman because he was looking the other way, and he couldn't even provide her with a grunt of acknowledgment. So I'm afraid I became very 'Brit Abroad'. I yelled "You Stupid Fucking Wanker", stressing the 'Fucking' as I knew he'd recognise that one.
He turned round and waved.
Later that evening, three young guys stopped a few girls for a chat. They clearly didn't know one another but hey!, a warm evening, a little schmoozing here and there, why not? The women seemed a little hesitant if curious, and there was some chatting from both sides. After several minutes the women walked off while the young men checked them out from behind... these policemen. These uniformed, gun-toting protectors of the innocent, out to chat up passing women. Motherfuckers. In Britain, they'd be back at a desk.
It's worth remembering that Christopher Columbus, credited with dicovering America, was born in Genoa. Just so you know who to blame.
And finally, the French girl. My ex-girlfriend of a mere few months who absolutely adored tall, dark, handsome Italian men. Not American descendants from New Jersey, but Italian men. I could never understand why she was dating a tall, pale Englishman but didn't want to ask her. She certainly liked to check them out and tell me how good they dressed, compared to me. And remember, in France, this is a warning shot - "Sort yourself out or I'm gone." But I didn't know that then. And in fairness to her, during this particular event in London, she didn't do anything. But this Italian did...
We walked in to a restaurant one night. While my French girlfriend stood at the door, I approached the waiter who told me they were fully booked. Turning to leave, I indicated to my date that we were out of luck when the waiter called me back. This good-looking, Italian waiter.
"Sir! Excuse me sir!"
I stopped and turned. The waiter was eagerly walking towards me. He then eagerly walked right past me and up to my girlfriend who was still waiting at the door.
"Senorita, I am so sorry. We have no tables tonight but perhaps if you were to come back another night I would be happy to serve you."
I walked over and stood next to them. She lapped it up, albeit poker faced. I was just background. He continued.
Smiling, I grabbed his shoulder and patted it hard.
"Ok mate, you're fully booked. We get the picture."
We left.
We had to eat in a sodding Pizza Hut as it was the only restaurant we could get seats for. Later that night, she dumped me. Apparently, touching that waiter's shoulder was the act of a "crazy man".
Oh, and it was Valentine's Day.
So that's Italy.
Pros: Amazing food. Did I mention the wine? Some great looking villages. Better looking women.
Cons: Men who want to fuck your girlfriend, and don't care if you know. The men in general. Stunning women who ignore me. Inventing Facism, organised crime, and lust. Silvio Berlusconi. Diving in Football.
Ok, I have
issues.